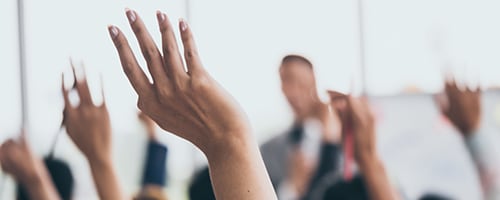 Reflective Practices and Supervision
Reflective supervision offers empathy, supports reflective practices, and encourages self-awareness to help consultants explore their reactions to the work, manage stress, and understand the parallel process of relationship-based work (Parlakian, 2002). It is also a place to thoughtfully examine and explore the impact of culture on the consultative relationship, how cultural and linguistic diversity influences the consultative process, and the capacity of the consultant to provide culturally responsive care. Some specific areas that might be explored in reflective supervision include: personal/professional beliefs, values, and biases; the dynamics of difference between the consultant and their consultee; and the impact of culture and power in the consultation and supervisory relationships (Hays, 2001)
In addition to individual reflective supervision, guided small group experiences can also provide opportunity for shared learning. Both processes help to influence the consultant, provider, and caregiver relationships and enhance the consultants' ability to meet the needs of those they are serving (Duran et al, 2009). In either case, the reflective experience in supervision must include a focus on the consultant's work and experience in relationship-based ECMHC, the biosocial, cultural context of family and child development, early childhood educational practices, community diversity, and the dynamics of cultural and linguistic difference and/or congruence in the consultation relationship.
Reflective practices can also be used by the consultant with ECE staff. The consultant can help staff address interactions among staff, between staff and families, and in their work with children. Some of these interactions will involve challenges related to cultural differences – the personal/professional beliefs, values, and biases among staff and those they serve. The consultant can engage in reflective dialogue to discuss a specific situation, analyze feelings, understand the experience from a personal cultural context, and consider other options for responding in the future. In this way, the consultant can support staff and improve services to culturally diverse young children and families.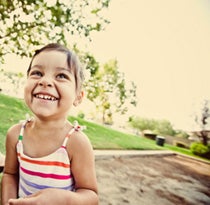 Based on the case study scenario of Juana, her family and her Head Start experience, the dialogue between the consultant and Juana's teacher below offers an example of a reflective conversation building cultural competence.
Reflective Dialogue Illustration
Consultant: "Tell me how things are going with Juana in the classroom."
Teacher: "Well, I'm happy to report that we are seeing some improvement. Juana is making more eye contact and using more words. The picture board has really helped us to communicate with her. Calmly encouraging her to use one or two words with us seems to be working too. We are also trying to learn and use some words in her dialect."
Consultant: "Anything that's still challenging?"
Teacher: "One thing that I think is not working is having the herbal treatment by the curandero. I was wondering how much longer her parents should continue these treatments?"
Consultant: "How were you feeling about this strategy during the initial treatment planning?"
Teacher: "I was feeling eager to try anything and agreed to whatever her parents thought they could do to help Juana. Now that we are seeing progress from our interventions in the classroom, I feel confident that we can help her. I guess I don't really see how the herbal treatments could work. It's the kind of treatment that was used in the old days, before we knew that some herbs can be dangerous for young children."
Consultant: "Tell me a little more about your own family and any 'old fashioned' treatments that were used when you were sick, injured, or had other problems."
Teacher: "Hmmm…I have to go back a ways to remember, but I remember we used to put mud on bee stings, and baking soda for hives, and of course chicken soup for when we were sick with a cold. My parents also used to say this little rhyme when we would get hurt: "Hurt, hurt, go away and don't come back another day!" (Laughs) We did all this and my father was a doctor!"
Consultant: "Maybe you can think about how similar your story is to what Juana's parents are doing for her. What do you think might make you more comfortable?"
Teacher: "I guess I could ask what herbs are in the treatment, look them up, and make sure they aren't harmful for young children. Of course, I haven't really noticed any negative effects on Juana. It's just different than what I would expect in this day and age."
Consultant: "I'm glad we had this conversation. It sometimes helps to recognize that we are more alike than different when we explore and understand each other's beliefs and customs."