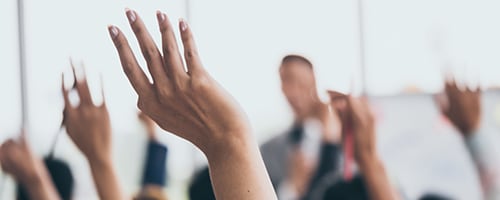 Head Start and Early Head Start: Ground Breakers and Strong Advocates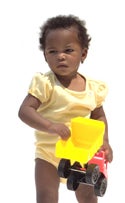 For years, Head Start and Early Head Start have been promoting and practicing new approaches to support the mental health of this country's most challenged families. Driven by a commitment to serve young children and families, the requirements of the Head Start Program Performance Standards, and new developments in the science of child development, Head Start and Early Head Start have become strong advocates for early childhood mental health services and community supports. Many programs have taken on new curricula to promote social/emotional development, adopted the latest valid screening instruments and assessment strategies, applied the most current and proven approaches to mental health intervention, and integrated mental health consultation in effective ways.
Some strategies that HS/EHS programs have used include:
Designing services that include a mental health professional on staff in their Head Start or Early Head Start program.
Building new or stronger partnerships with community agencies that have strengthened their own focus on early childhood mental health and are providing early childhood mental health consultation services.
Engaging private practitioners as consultants and sustained long term relationships.
Some programs, however, still struggle to find a good match with an early childhood mental health consultant as well as community services and/or supports for early childhood mental health. Many programs remain challenged to make the most of mental health consultation and continue to work toward full integration of consultation into the program, acceptance of support by families and staff, and identifying resources to find or pay for appropriately prepared and accessible mental health consultants.
No matter where you and your program are on the continuum of providing mental health services, the Center for Early Childhood Mental Health Consultation can help by providing the most current and emerging knowledge, practical guidance, and useful tools for designing, delivering, and evaluating early childhood mental health consultation services.
This product was developed [in part] under grant number 1H79SM082070-01 from the Substance Abuse and Mental Health Services Administration (SAMHSA), U.S. Department of Health and Human Services (HHS). The views, policies and opinions expressed are those of the authors and do not necessarily reflect those of SAMHSA or HHS.