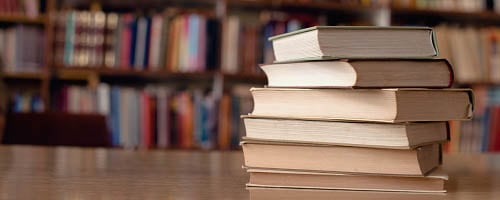 Programs and Models
Learn about components of successful IECMHC programs, national programs and models and tools to strengthen your IECMHC services.
Empirical Studies on IECMHC Programs
This seminal reports summarizes the results of a mixed methods study that focused on six effective IECMHC programs in early care and education settings. A conceptual framework was developed which continues to influence the design of IECMHC programs nationally.
What's Working (2018): IECMHC and Family Friend and Neighbor Care
This report summarizes work done through a grant from the Robert Wood Johnson Foundation to the Georgetown University Center for Child and Human Development in 2018 to explore the role that IECMH consultants can play to support Family, Friend and Neighbor providers.
---
---
Designing an IECMHC Program
Developing and Implementing a Program wide Vision for Effective Mental Health Consultation
This in-depth guide provides guidance and support for early childhood program administrators with respect to ensuring IECMHC in implemented in coordination with a wide vision for the center. It includes specific guidance on programmatic elements of IECMHC from hiring to supporting consultants.
Designing an IECMHC Program: Four Essential Building Blocks (Accompanying Worksheet)
Designing an IECMHC program is complicated and requires careful planning through a coordinated team of stakeholders. These two parallel resources simplify the design of IECMHC programs into four building blocks and provides guidance for how to explore each of these areas. A worksheet was created to help programs assess what has been completed and track progress.
Conducting a needs assessment with stakeholders is a crucial first step in designing an IECMHC program. This resource provides a comprehensive overview and template of the necessary areas for data collection to complete a needs assessment specific to IECMHC program development.
The Georgetown Manual for School-Based Early Childhood Mental Health Consultation Services
This manual describes a framework to the provision of ECMHC in school settings. Georgetown University Center for Child and Human Development articulated this framework for ECMHC as implemented in a pilot program in a DC charter school for Pre-K 3- and 4-year-old classrooms. ECMHC services are organized into phases and described at multiple levels: child-/family-focused, classroom-focused, and programmatic consultation. The Appendix contains foundational materials describing the GU practice-based principles for ECMHC as well as tools to gather ECMHC data on children and classrooms. This document is intended as a resource that could aid other programs in the development of their manuals, though program manuals go beyond this content to also include site-specific implementation details.
A Day in the Life of an Early Childhood Mental Health Consultant
This resource contains a series of real-life vignettes that describe the different phases of the work that a MHC may encounter in the course of an average day. Reflective questions are included that make this a great resource for on-boarding a new consultant.
This product was developed [in part] under grant number 1H79SM082070-01 from the Substance Abuse and Mental Health Services Administration (SAMHSA), U.S. Department of Health and Human Services (HHS). The views, policies and opinions expressed are those of the authors and do not necessarily reflect those of SAMHSA or HHS.