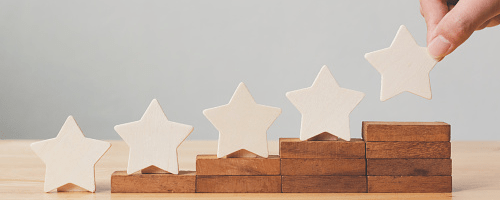 IECMHC Research & Evaluation Office Hour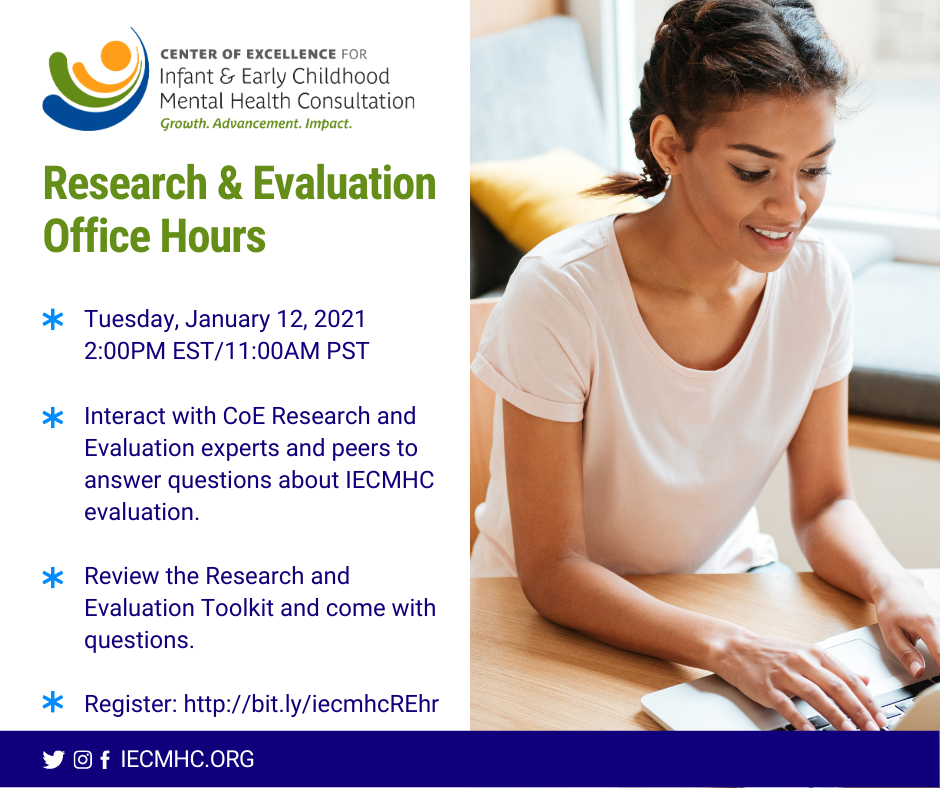 Originally Aired: Tuesday, January 12th, 2021 Time: 2:30pmEST/11:30amPST
The Center of Excellence recently launched a collection of new Research and Evaluation resources for IECMHC. We are pleased to share this new toolkit, which includes resources relevant to many in the IECMHC community, including an Evidence Synthesis, Outcome Measure Selection Tool, Logic Model Template, and much more.
On January 12th, the CoE held an IECMHC Research and Evaluation Office Hours to dive deeper into this topic. During the Office Hours session, participants interacted with peers and the CoE Research and Evaluation experts to answer questions about IECMHC evaluation.
View recording here:
This product was developed [in part] under grant number 1H79SM082070-01 from the Substance Abuse and Mental Health Services Administration (SAMHSA), U.S. Department of Health and Human Services (HHS). The views, policies and opinions expressed are those of the authors and do not necessarily reflect those of SAMHSA or HHS.