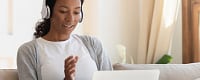 Join the IECMHC Reflective Practice Affinity Group
We will host reflective practice affinity groups beginning in mid-April. The groups will be for consultants and consultation program leaders; they will be a time to come together, process and offer suggestions, ideas and hope from the field. Participants can share successes and challenges and brainstorm strategies together. The logistics of the groups will be decided based on interest.
If you are interested in joining, please complete this form:
Dates and times will be posted here with registration information.
If you are looking for more specific guidance tailored to your program, click here to connect with the Center of Excellence.
This product was developed [in part] under grant number 1H79SM082070-01 from the Substance Abuse and Mental Health Services Administration (SAMHSA), U.S. Department of Health and Human Services (HHS). The views, policies and opinions expressed are those of the authors and do not necessarily reflect those of SAMHSA or HHS.