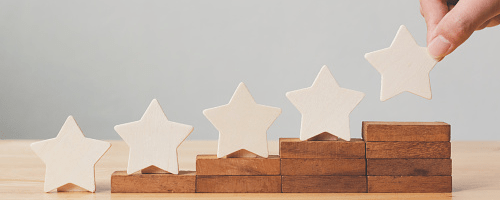 Copyright and Disclaimers
Materials developed on this site are protected by Georgetown University's copyright policies. However, we encourage you to download them for use in your work.
Permission is not required if the material is to be (1) used unaltered and (2) proper credit is given to the authors and to the Center for ECMHC (CECMHC).
Permission is required if the material is to be (1) modified in any way; (2) used in broad distribution; or (3) used for commercial purpose.
Content Disclaimer
The views and content in the resources found on this site have not been formally approved by the Office of Head Start or its components. Listing these resources is not an endorsement by the Office of Head Start or its components.
Information included in this site has undergone review to ensure accuracy and currency. However, since standards in the field change rapidly, some of the information may be out of date. Users are advised to consult other sources to confirm information included in this site. ECMHC and Georgetown University do not assume responsibility for omissions or inaccuracies in information included in this site nor for any consequences resulting from the use of this information.
Information included in this site is not intended to replace health care guidance offered by a physician or other health professional. ECMHC and Georgetown University are not liable for damages resulting from information obtained from this site. The Center's website contains links to other independently run websites outside the it's domain. ECMHC and Georgetown University are not responsible for the privacy practices, activities, or content of such independent sites.
Links Disclaimer
Any links to external Web sites and/or non-Georgetown University information provided on ECMHC pages are covered under Georgetown University's links disclaimer.
Privacy of Usage Data
Any information that the ECMHC website collects through its feedback forms is kept strictly confidential. ECMHC does not sell or share e-mail addresses of individuals who have used the site.
Information Automatically Collected and Stored
When you browse through any web site, certain personal information about you can be collected. We automatically collect and temporarily store the following information about your visit:
the name of the domain you use to access the Internet (for example, aol.com, if you are using an American Online account, or stanford.edu, if you are connecting from Stanford University's domain);
the date and time of your visit;
the pages you visited; and
the address of the web site you came from when you came to visit.
We use this information for statistical purposes and to help us make our site more useful to visitors. Unless it is specifically stated otherwise, no additional information will be collected about you.
Intrusion Detection
For site security purposes and to ensure that this service remains available to all users, we employ software programs to monitor traffic to identify unauthorized attempts to upload or change information, or otherwise cause damage. In the event of authorized law enforcement investigations, and pursuant to any required legal process, information from these sources may be used to help identify an individual.