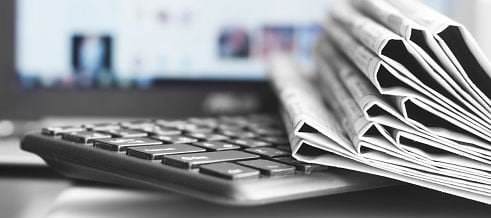 2021 IECMHC Echo for Mental Health Consultants Serving Rural, Tribal, or Underserved Geographic Regions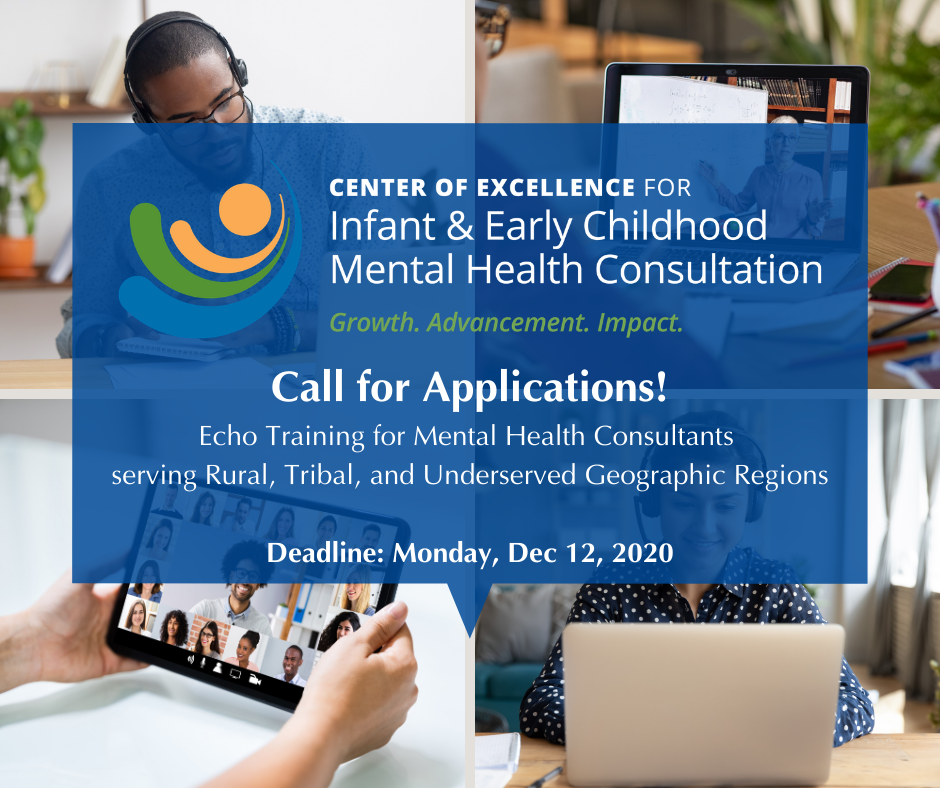 Call for Applications
Application Deadline: Monday, December 14th, 2020
The Center of Excellence for Infant & Early Childhood Mental Health Consultation (CoE for IECMHC) is pleased to announce a Call for Applications for its 2nd IECMHC Echo for Mental Health Consultants serving rural, tribal or underserved geographic regions. This ECHO is a 4-month initiative that will be comprised of up to fifteen (15) mental health consultants. The Echo will offer mental health consultants practice strategies and support for working in the infant & early childhood mental health field, with a specific focus on the birth to age three population.
By participating in the Echo, participants will:
Network and collaborate with other MHCs serving similar populations
Increase knowledge and skills in the following core areas:

Infant and toddler typical and atypical social and emotional milestones

Consultative alliance and best practice for supporting caregivers to meet the unique mental health needs of infants and toddlers

Caregiver well-being and stress reduction

Co-producing outcomes with families

Tools to measure infant toddler child and program-level outcomes

Have the opportunity for professional recognition. This initiative will receive local, state, and national attention through presentation(s) and/or paper(s) that will be used to disseminate successes and lessons learned; and
PROGRAM EXPECTATIONS & REQUIREMENTS
Five (5) group-based coaching calls in 2021:

Tuesday, January 12, 3:00-4:30ET

Tuesday, February 16, 3:00-4:30 ET

Tuesday, March 2, 3:00-4:30 ET

Tuesday, March 23, 3:00-4:30 ET

Tuesday, April 6, 3:00-4:30 ET

APPLICANT ELIGIBILITY
Interested individuals are eligible for the IECMHC Echo for Rural Mental Health Consultants, if they currently serve as a mental health consultant serving rural, tribal, or underserved geographic regions.
This program is only open to Center of Excellence for Infant & Early Childhood Mental Health Consultation members. Click Here(Opens in new tab)) to join for FREE before you apply.
APPLICATION SUBMISSION
For consideration, please complete the online application [http://bit.ly/ECHOiecmhc2] by 11:59pm (EST) on Monday, December 14, 2020.
Applicants will be notified the week of Monday, December 21, 2020.
Questions about the application can be sent to IECMHC@georgetown.edu.