Introduction to the Best Practice Tutorial Series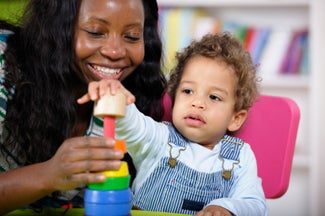 Welcome to the Center for Early Childhood Mental Health Consultation's (CECMHC) Best Practice Tutorial Series. This series is designed to enhance your skills and knowledge around how to implement effective mental health consultation in Head Start and Early Head Start (HS/EHS) programs.
These online tutorials were developed with a variety of audiences in mind, including:
mental health consultants (i.e. mental health professionals providing early childhood mental health consultation services);
community mental health services or consultation program administrators;
HS/EHS program administrators and service area managers/coordinators;
others involved in integrating mental health consultation services in HS/EHS programs.
We hope this series will be a valuable support to you in your efforts to promote the well-being of young children, families, and staff in HS/EHS programs.
Tutorials
This product was developed [in part] under grant number 1H79SM082070-01 from the Substance Abuse and Mental Health Services Administration (SAMHSA), U.S. Department of Health and Human Services (HHS). The views, policies and opinions expressed are those of the authors and do not necessarily reflect those of SAMHSA or HHS.